Help feed a kitten!  The Goathouse Refuge needs your help.
There aren't many places in today's world that offer ongoing, unconditional care to animals in need, but that's exactly what we provide at the Goathouse Refuge. We are a cat sanctuary, a place where cats that have been abandoned or lost can be safe and warm and happy, where cats who have had to live at the margins of the modern world can find a place where they are welcome.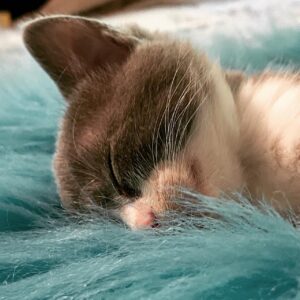 Our goal is to connect every animal with a loving family who wants to share their life with a wonderful feline companion. Typically, 20 – 30 cats are adopted every month from our facility, and since we keep all of our cats up to date on their vaccinations and check-ups and make sure they lead interactive, social lives, adoptions from Goathouse Refuge are easy and effective. Since our founding in 2007, we've placed over 2,500 cats into loving, permanent homes.
All donations will go directly to providing food for The Goathouse Refuge, click to go to their website.   You can view many of the kittens and cats currently available for adoption by clicking here.
We have 5 donation levels so you can select the level you are comfortable with, any help you can provide is greatly appreciated.
Level 1 – a $24.00 donation will feed a hungry little kitten for 2 weeks
Level 2 – a $56.00 donation will feed a litter of  kittens for 2 weeks
Level 3 – a $75.00 donation will feed a Mom and her litter of 4 kittens for 3 weeks
Level 4 – a $350.00 donation will feed, spay/neuter, vaccinate a kitten from birth to they are typically adopted